Top Games In This Franchise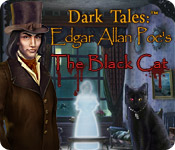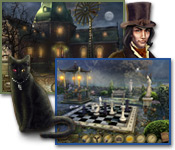 Dark Tales: Edgar Allan Poe's The Black Cat
Read Our Review
Go on an adventure with Inspector Dupin! Monsieur Mark Davies has reported his wife, Sara, missing and now it's up to you to track her down and solve the mystery! Follow a mysterious black cat, who seems to be purposely helping you, and discover helpful clues in Dark Tales: Edgar Allen Poe's The Black Cat. Use your Hidden Object talents to tackle the case, and discover the evil culprit behind Sara's disappearance.
Incredible gameplay
Exciting story
Help Inspector Dupin!
Check out our Blog Walkthrough
Get the Strategy Guide!
Genre: Puzzle
SubGenre: Hidden Object
ESRB: Everyone
Free Trial: Yes
Current Download Rank: #1804

Dark Tales: Edgar Allan Poe's The Black Cat Screenshots