Dark Dimensions: City of Ash is yet another great addition to the Dark Dimensions series that has us completely enthralled.
This time, things are heating up as we plunge headlong into a dark and moody ghost story filled with fiery ash and the threat of another blast from the nearby volcano hanging over our heads as we desperately attempt to discover the truth about what happened to this town so many years ago.
As the story unfolds before you in all its gloomy glory, you're treated to some spectacular graphics and a mystery worth solving.
But, every investigator needs a trusty sidekick, so we've managed to come up with a Dark Dimensions City of Ash Walkthrough that should provide all the companionship you'll need on this dark adventure.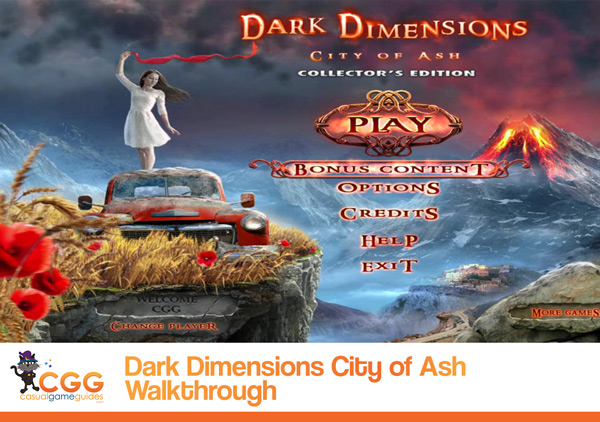 As always, we've made sure to pack this thing full of everything you'll need to keep your investigation in full swing. Tons of custom screenshots, each marked with key item locations as well as detailed step-by-step instructions are just some of the tools you'll find in this Dark Dimensions Walkthrough.
We've also made sure to include simple and easy-to-understand solutions to all the puzzles and mini-games that may slow you down or impede your careful sleuthing.
So, if you're looking for a full-on sidekick or maybe you just want to touch base with a consultant every now and then, look no further than our Dark Dimensions City of Ash Walkthrough to see you through this dangerous hidden object adventure.