Well it's Valentine's Day. A day I normally spurn and curl my lip up with distaste as I secretly indulge in those overly frosted cookies that taste like cake. Yummmmm cake!
Whatever, Valentine's Day... I've been married almost 12 years now. I'm so over hearts and candy. Okay, well not candy... I'm not dead you know. So it was with a somewhat heartless glee that I decided to play Dark Romance: Vampire in Love. Really? Another vampire game where a mortal and a vampire fall in love... gag me with a spoon already. (Yes, I know the 80s called and wants its catchphrases back. It can't have them.)
Anyhow, I was grinning like an idiot prepared to let loose a volley of scathing criticism on this game, but much to my chagrin...
Dark Romance: Vampire in Love
wasn't half bad... and it definitely deserved the time it took to put together a
Dark Romance Vampire in Love Walkthrough
.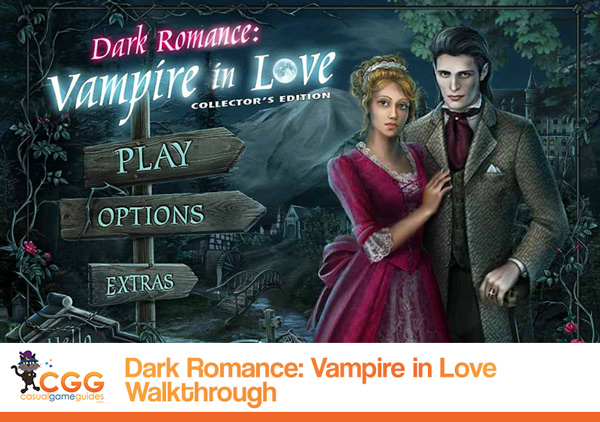 We've included everything you'll need to know to beat the game, including extremely detailed instructions that will tell you what to do and when, as well as custom marked screenshots that will show you all the key items and locations you're going to need to investigate.
Stuck on a puzzle? We've got you covered with our easy-to-understand puzzle solutions so you can stay far away from that annoying skip button.
So as you explore the world from two view points, Emily, trying to escape the confines of Dracula's castle, and Enron, desperately trying to track Emily down from where she was kidnapped, make sure you bookmark our
Dark Romance: Vampire in Love Walkthrough
.