In Fierce Tales: Feline Sight, as the leading cat expert in the town of Snowville, you become concerned when the snow leopards that live in the nearby mountains begin to act strangely and wander out of their territory and into the town!
Things get even more alarming when your very own house cats abandon you in order to join the ranks of their fierce brethren.
Now, if you're ever going to get your pets back and discover what is driving these cats to act in such a strange manner, you'll have to call upon all the knowledge and experience you have, not to mention a huge heaping portion of courage. Explore the town and the surrounding forest in search of clues to help you solve this disturbing mystery.
But don't wander around aimlessly without first stopping to pack our Fierce Tales: Feline Sight Walkthrough safely away in case you get lost or don't know what to do next as you tackle this new adventure!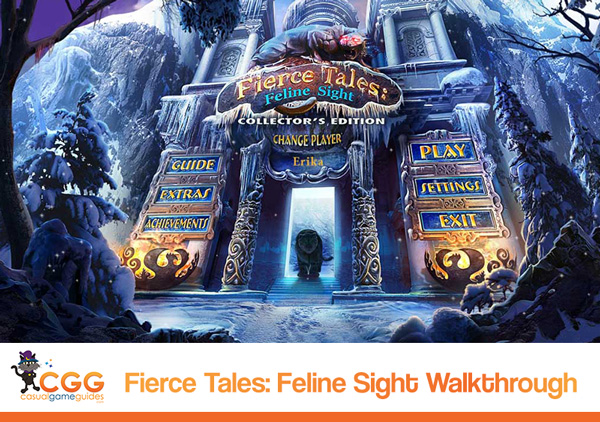 Our Fierce Tales: Feline Sight Walkthrough is packed full of everything you're going to need during this investigation including detailed gameplay directions that will walk you from the beginning of the game to the very end, custom marked screenshots that will point out to you all the key item locations and points of interest you'll want to explore, as well as solutions to all the mini-games and puzzles you'll encounter as you attempt to discover the truth behind this harrowing situation.
Please enjoy our Fierce Tales: Feline Sight Walkthrough!