In Maestro: Dark Talent, a seemingly harmless trip to the opera turns into a disaster when your friend Kate is snatched up before your eyes by a newly risen dark diva, who wants to suck the life out of her audience with her deadly voice.
Now, it's up to you, with the help of a being known as the Knowing and his powerful magic-stopping medallion, to face down this fierce villain and stop her before it's too late!
But it's going to take everything you've got to outwit her and her henchmen! Lucky for you we've whipped up a Maestro: Dark Talent Walkthrough to provide some much-needed assistance in this thrilling hidden object adventure game!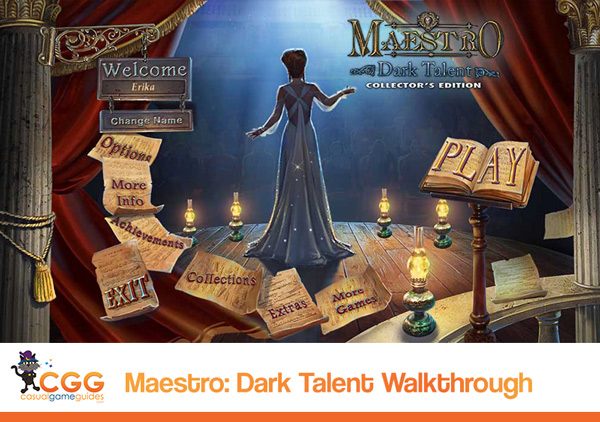 We've poured everything you'll need to complete the game into this Maestro Walkthrough, including extremely detailed instructions on what to do from the very beginning of the game all the way to the final moments. We've also included solutions to all the obstacles and mini-games you'll encounter along the way as well as custom marked screenshots highlighting all the key areas and objects you'll want to explore.
So don't let this evil creature have the final solo. Silence her for good with our Maestro: Dark Talent Walkthrough!