Another fantastic
Mystery Trackers
game has been released, and we didn't hesitate when it came to knocking out a detailed walkthrough to help guide you through this amazing hidden object adventure game.
In this latest release, Mystery Trackers: Raincliff's Phantoms, you'll find yourself returning to the city of Raincliff where reporter Emilie White has gone missing after attempting to cover the story about the mysterious invisible people supposedly haunting the town.
Now, it's up to you to track down Emilie and discover if the rumors of phantoms walking the streets are true!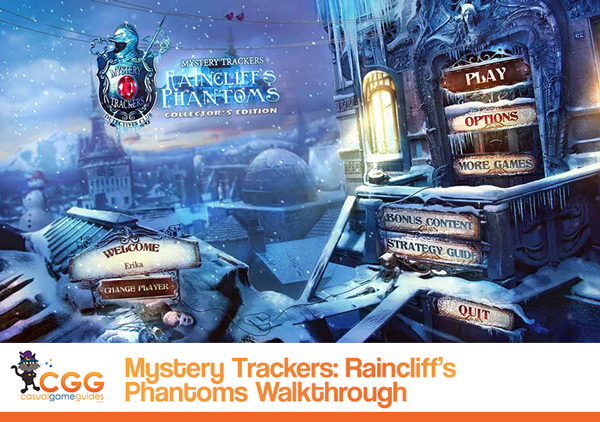 We've loaded this
Mystery Trackers Walkthrough
full of everything you're going to need to solve your latest case, including step-by-step instructions on exactly what to do and where from the very start of the game to the very exciting end!
More of a visual person? No worries! That's why we have custom marked screenshots to go with the instructions so you can see exactly where you need to pick up objects and what you need to do with them!
And, if you're worried about the puzzles, hidden object games, and mini-games you'll encounter... we've got you covered there too. We've included detailed solutions to all the puzzles as well as screenshots of each and every hidden object scene with all the items highlighted for you!