Our Shadow Wolf Mysteries: Cursed Wedding Walkthrough will be your companion as you explore the streets of Paris in your race to find a way to defeat an ancient werewolf. Joining a friend in Paris to celebrate her wedding should be the trip of a lifetime, but a vengeful werewolf has plans to turn it into the last trip of your lifetime. Use our helpful hints, tips, and customized screenshots to unravel the mystery behind the werewolf Mephistus before this dream wedding becomes a nightmare no one will forget.
Mysteries never get old; throw a werewolf into the mix and you're guaranteeing a good time. Shadow Wolf Mysteries: Cursed Wedding is the latest in the exciting Shadow Wolf Mysteries series and looks to be every bit as fun as its predecessors.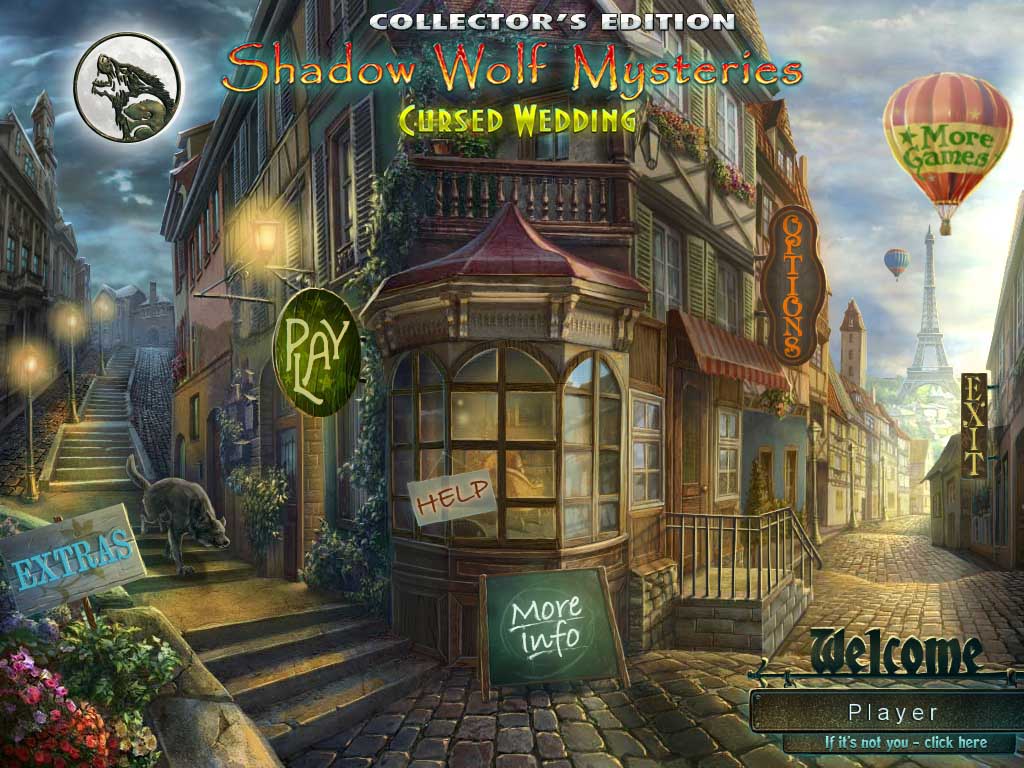 Shadow Wolf Mysteries: Cursed Wedding is a game loaded with beautiful graphics, interesting puzzles, and fun hidden object areas. Not having played any of the previous titles in this series happily had no effect on my enjoyment of Cursed Wedding; it's a game that stands on its own.
As with any game, though, there are parts that can be confusing or tricky, so please let our Shadow Wolf Mysteries: Cursed Wedding Walkthrough be your companion on this journey.
You can refer to this walkthrough whenever you're in doubt, or even use it as a road map to ensure you never get lost while traveling the lovely streets of Paris. A vengeful werewolf will be no problem with the right adventurous spirit and a little help from a friend.