In Shadow Wolf Mysteries: Under the Crimson Moon, you receive a letter from a desperate woman begging your assistance in what she believes a werewolf matter.
Deep in the South of France, in a tiny remote village, wolves have been attacking people, and there have been several unexplained disappearances. Could this be the work of a werewolf? Ellis Cote believes it is... and she believes her neighbor Martha is the culprit.
Now, it's up to you to lead this investigation before the situation gets out of control. But you better hurry, a blood moon is on the rise and the werewolf is growing stronger with every minute.
But don't let the darkness tread on your investigation progress! Turn to our Shadow Wolf Mysteries: Under the Crimson Moon Walkthrough when all your leads turn up empty.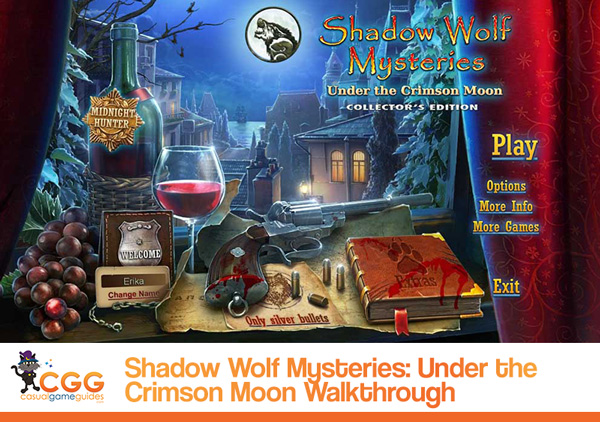 If you start to falter in your investigation, you'll be able to rely on our trusted source of detailed directions, custom marked screenshots, and simple puzzle solutions to provide you with the answers you seek.
Currently we've posted three chapters of this Shadow Wolf Mysteries Walkthrough and more are on the way so please check back if we don't have what you're looking for posted yet.