Top Games In This Franchise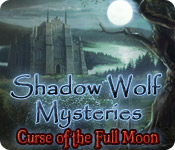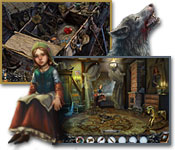 Shadow Wolf Mysteries: Curse of the Full Moon
Called into a small city from the capitol, you have been put in charge of solving a string of mysterious murders! Around the same time as the murders, a wolf has been appearing around town and spooking the townsfolk. With rumors of a werewolf swirling, it's up to you to get to the bottom of the mystery and set the record straight in Shadow Wolf Mysteries: Curse of the Full Moon!
Mysterious storyline
Solve a series of murders!
Check out our Blog Walkthrough!
Get the guide!
For a more in-depth experience, check out the Collector's Edition!
Genre: Puzzle
SubGenre: Hidden Object
ESRB: Everyone
Free Trial: Yes
Current Download Rank: #2389

Shadow Wolf Mysteries: Curse of the Full Moon Screenshots