General Information:

Dark Dimensions: City of Fog is an exciting and mysterious hidden object adventure game that pits you against the supernatural. This Dark Dimensions: City of Fog walkthrough is brought to you by CGG and will act as your guide throughout the game, from the very first screen to the last.



Opening Story: Dark Dimensions are places in our world where the border falls away between the living and the dead. These Dark Dimensions are opened through extreme suffering and injustice. The hero of the story encounters one such place in Dark Dimensions: City of Fog. The town of Silvertown, Maine, was swallowed in fog in 1896 just after the death of the beautiful Lilian. Was Lilian murdered by her spurned lover or by someone more sinister. Enter through the the fog-shrouded city limits to discover the truth.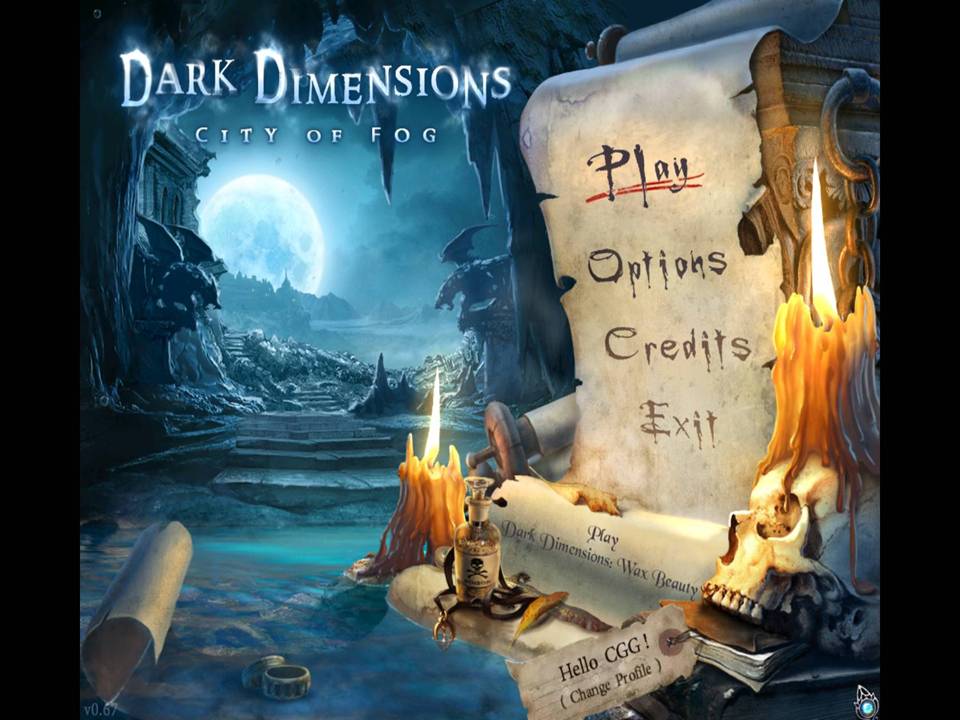 The "Options" button allows you to adjust sound, music, and screen settings.


Cursor actions include: Magnifying glass for zoomable areas and hand for retrievable things.


Hidden Object Areas sparkle. Any Hidden Object listed in yellow requires an extra action to find.


Interactive areas gleam.


If you click randomly on Hidden Object areas, the screen may fog briefly.


Access your notebook in the lower left.


Access your inventory through the "Tools" button at the bottom center.


Puzzle directions may be accessed through the "Help" button on the lower right.


Puzzles may be skipped when the "Skip" button becomes available.