The Myths of the World series seems to just get better and better with each new story and it's become a personal favorite of mine.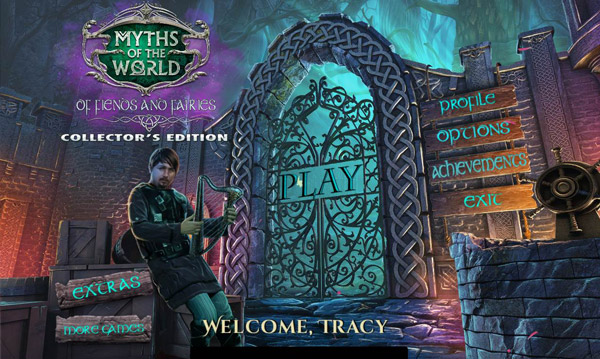 So it's no surprise that I didn't even hesitate to hit that download button when I saw the latest game release, Myths of the World: Of Fiends and Fairies.
The Story of Myths of the World: Of Fiends and Fairies
We begin this new myth with a knock at the window late one night as we're pouring over our drafts and wishing our grandfather were still alive to review them with us. A flutter of feathers and scrabbling at the glass cause you to throw the window open and scoop up a tiny pixie about to be devoured by a large and looming owl.
The pixie is searching for your grandfather, Solomon O'Neil, who was once a friend of the fairy world long ago. She is disheartened to hear of his passing, but she puts her trust in you, as his granddaughter, to help her and her kind.
Apparently, someone has been trapping the fairies in the wood and a powerful witch may be behind this evil deed.
There's so much more, but I don't want to ruin what turned out to be such a delightful tale, something I could really sink my teeth into.
The Graphics of Myths of the World: Of Fiends and Fairies
Hmmmm the phrase I'm going to go with to describe the graphics are... simply stunning. Definitely a polished and beautiful example of what we would want all hidden object adventure games to be like.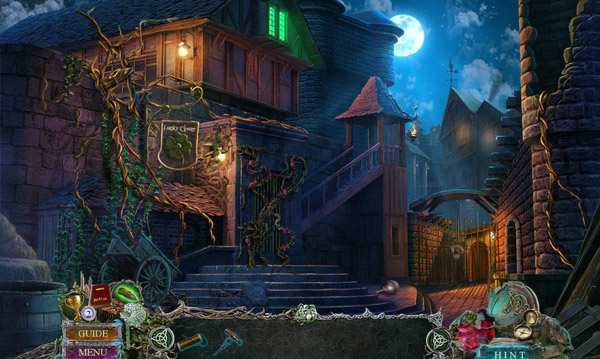 It was a mouthwatering palette of purples, greens, and blues that painted such a magical and majestic world for us to explore.
The character designs were also really well done, although sometimes the moving mouths creeped me out just a wee bit. But overall it wasn't that much of a distraction from the rest of the artwork.
The Gameplay of Myths of the World: Of Fiends and Fairies
While, for the most part, the gameplay was your standard point-and-click adventure style game, there were some nice added features that stepped the gameplay up a level.
I really enjoyed the character interaction with nonplayer characters. They allowed you to choose from a set list of answers and approaches that set the scene for a more personal experience. How do you want to get past those guards? Humor? Charm? Compassion? It's up to you! Of course sometimes there's only one right answer, but don't worry, you can keep trying until you end up with the correct conversation.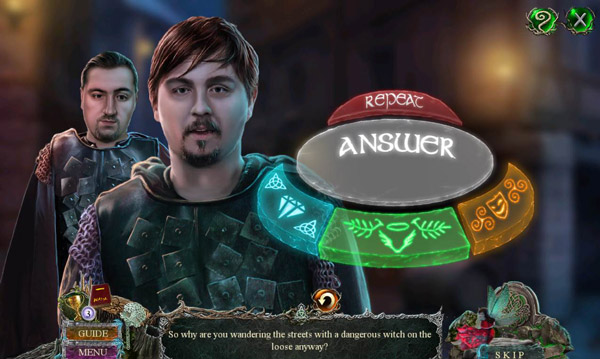 Another nice feature was the ability to play a bubble popper as an alternative to finding objects in the HOG scenes. The transition was really smooth between these two modes so I often flipped back and forth if I was having trouble locating an item.
The hidden object scenes themselves were really well done. Not too dark and not your normal boring scenes. They mixed it up a lot where you would have to find a few objects, then interact with some objects and move things around. Overall for someone who doesn't normally have the patience for finding items, these did a nice job of keeping my attention.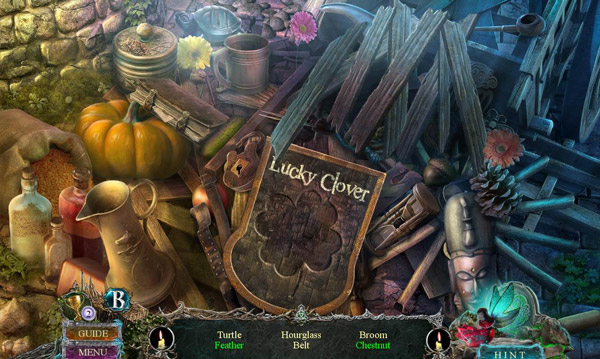 Mini-games and puzzles were fairly easy but interesting. I enjoyed the addition of the monocle - a device left by your grandfather that revealed magic in the area. I was fooled at a door puzzle, where it revealed numbers on the door and I thought, naturally, it indicated the order you were supposed to knock in. However, it turned out to actually indicate the number of times you had to knock... good on you developers for tricking me!
The Music, Sound & Voice Acting of Myths of the World: Of Fiends and Fairies
I couldn't have been more pleased with the music and sounds. A sweet an celtic tune accompanied me on my journey and I was treated to varied sounds of harp, fiddle, and flute - perfect for a fairy adventure.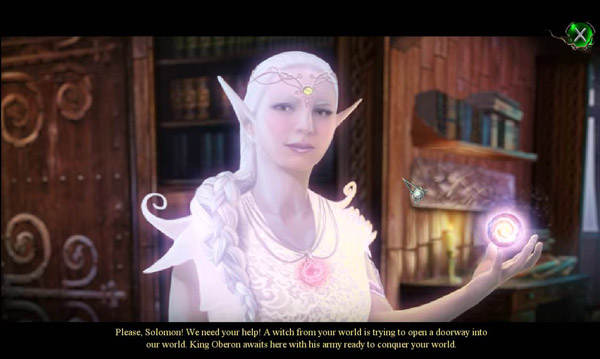 Voice acting surprised me as well... extremely well done, professional, and polished. There was no one that had me grimacing or wishing for a set of ear plugs to stuff in my ears.
Overall Conclusion for Myths of the World: Of Fiends and Fairies
Overall, this game was just a delight to play and had all the right features to make it an amazing five-star experience. If you're keen on stories of witchcraft and the fairy world, then you can't afford to miss this stunning hidden object adventure game.