Myths of the World: Stolen Spring has everything you would expect from a Collector's Edition game – crisp graphics and lifelike animation, fully customizable difficulty level, bonus content, and an interactive map.
You even befriend an adorable ermine (who knew a weasel could be so cute?!?) who you can name and buy extras for. I'm a sucker for the cute little pets you can pick up and use, so I liked this little extra bit of fluff. He comes in handy too as he will often interact with inventory items to create a useful tool or help complete a task.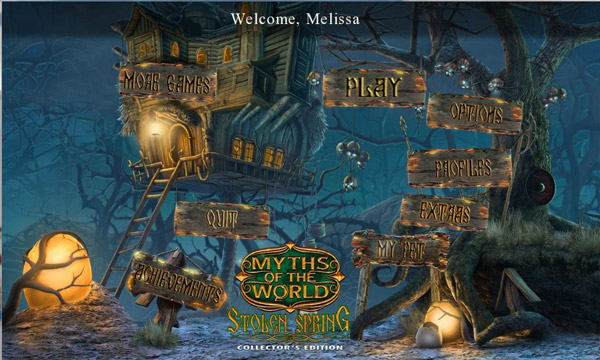 The story follows a peasant who has been deemed the Child of Spring and chosen to save the world from the icy curse imposed by the Goddess of Winter (Morana – seriously, like Moron –ah). Goddess of Spring Vesna, has called upon you to defeat her evil nemesis and return Vesna from exile so she can restore spring.
I turned the volume down but the music and background noises were pleasant enough, and I was happy to see the animations mimicked the voice-over dialog. The dialog itself was rather cheesy ("Be gone, winter!!") but you can't have everything.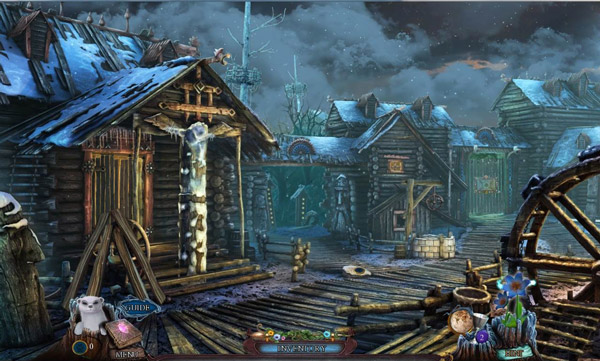 Myths of the World: Stolen Spring is a well-done game although it's less than challenging. My only reason for not giving a 5-star rating was the level of difficulty – I breezed through all the HOS, mini-games, and I advanced quickly through the chapters.
The fully customizable difficulty levels allow you to control everything, including how quickly hints and skips regenerate, but I never had to utilize either. If you're looking for somewhat of a challenge aim for a higher setting, or you will be disappointed with how quickly the game flies by.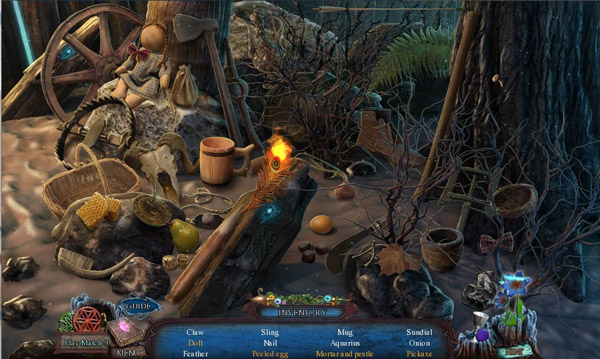 The HOS throughout Myths of the World: Stolen Spring were enjoyable, though I did not find them particularly challenging. With my admitted love of Match 3 games, I was excited to see the option to complete an match 3 in place of an HOS.
I've seen plenty of games that will swap an HOS for a mini-game but never a match 3, how fun!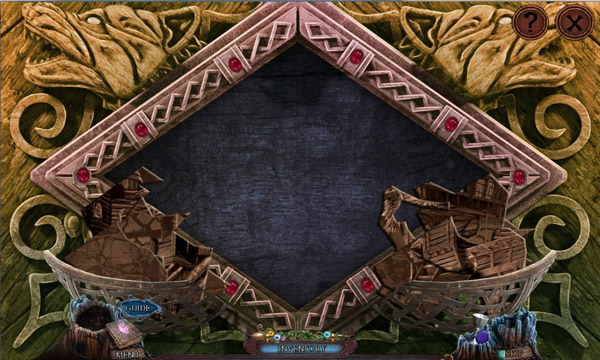 The mini-games were also fun, if not as challenging as I would like. Simple puzzles, sorting and ordering – what I've come to expect from most HOS games. Myths of the World: Stolen Spring does a good job of making the games relevant to the storyline, so they blend well with the progress of the game.
Overall, I enjoyed Myths of the World: Stolen Spring as a quick and easy game with some unique twists. And defeating a villain with a name like Morana should be a no-brainer!