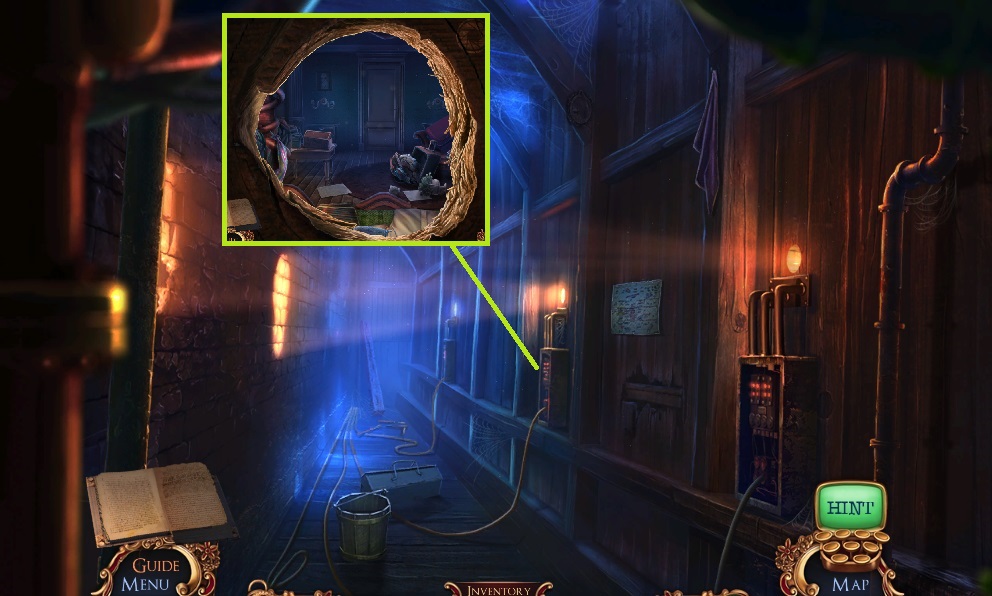 Examine the hole.
Move to the 1st floor.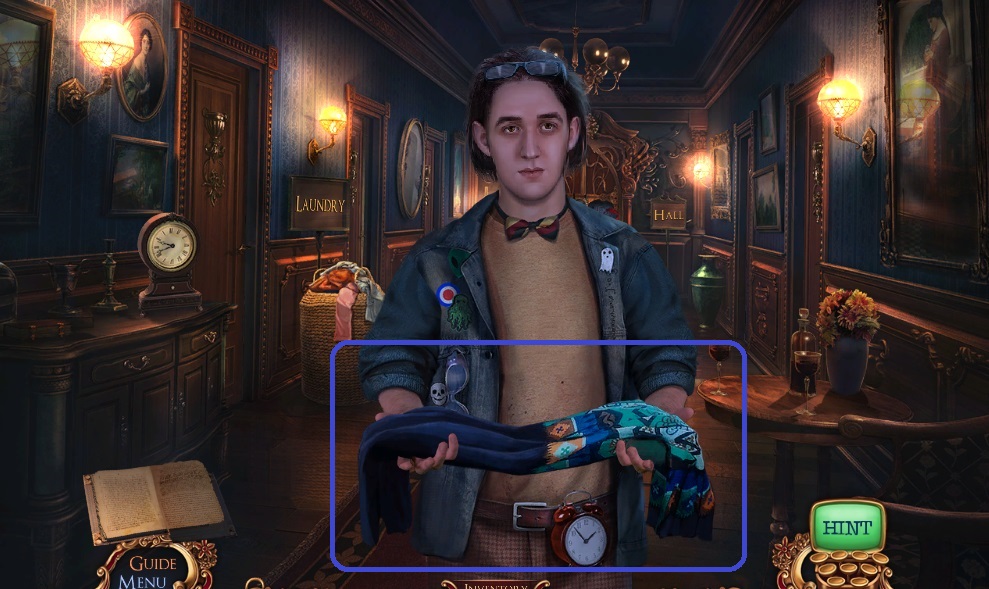 Collect the sash scarf.
Move to Rachel's Room.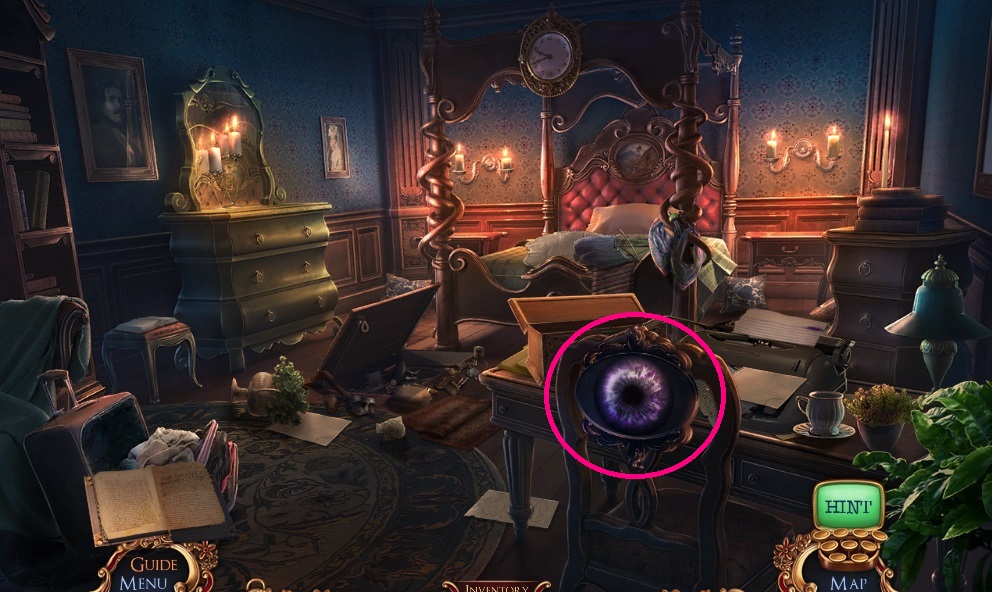 Collect the black eye.
Move to Reception.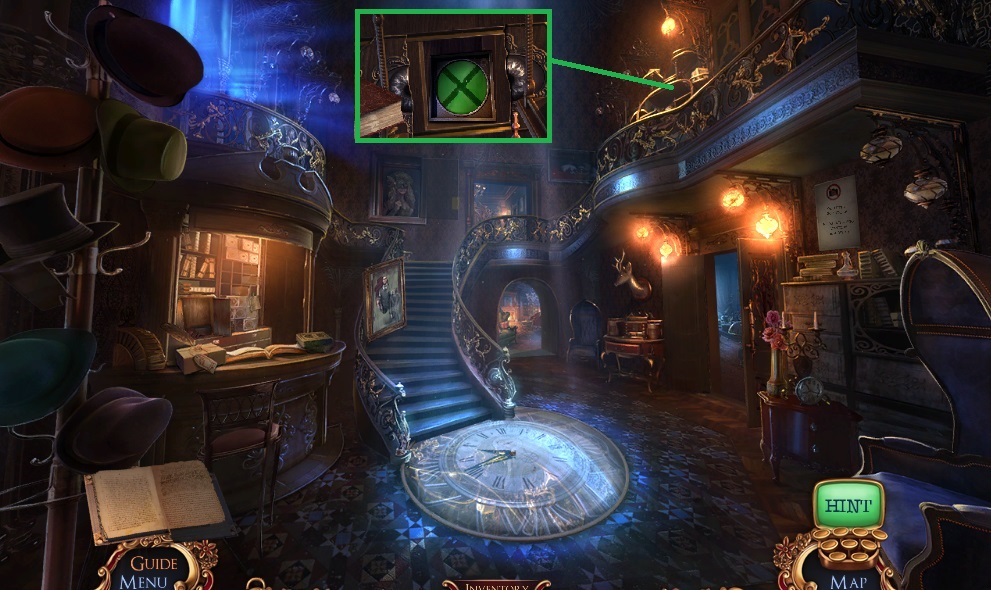 Insert the black eye; collect the photo filter.
Move to the Secret Hallway.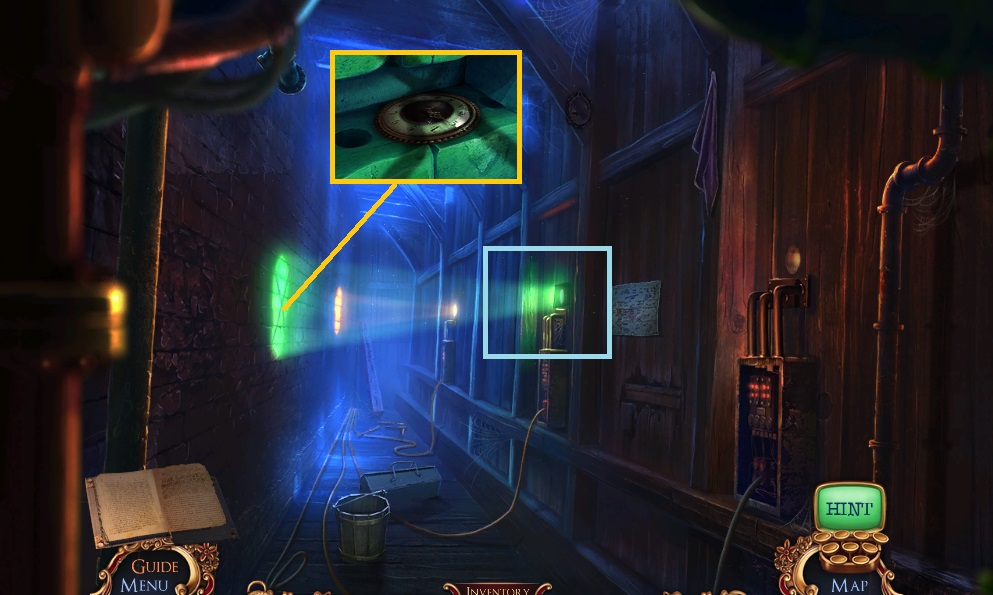 Place the photo filter.
Click the brick; collect the small watch.
Move to the 1st Floor.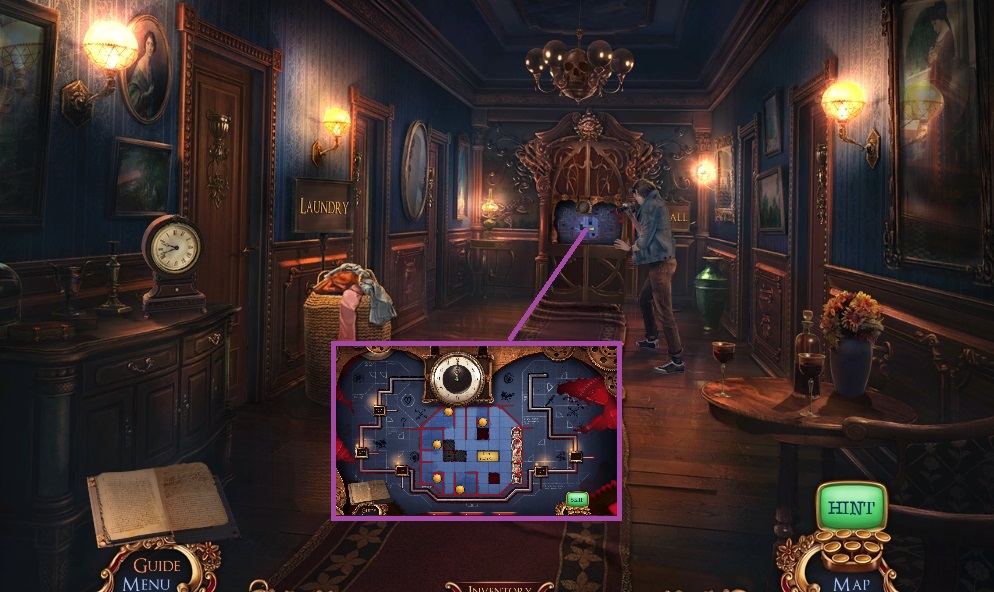 Place the small watch to trigger a mini game.
Solve the game by solving the individual mini games.
Move to the Hall & go to the Unfinished Room.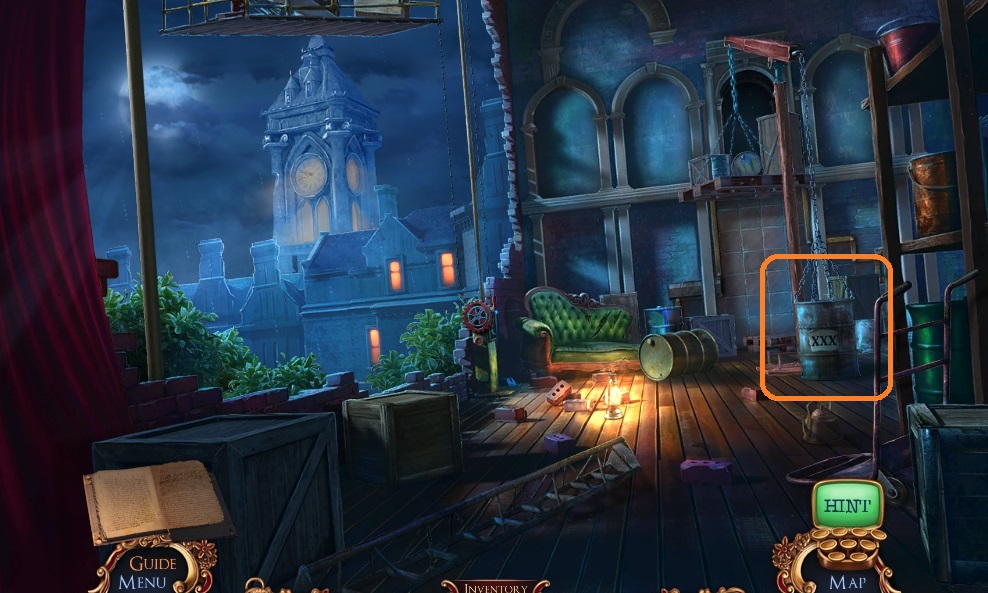 Click the red curtain.
Read the note; click the lid.
Move down once.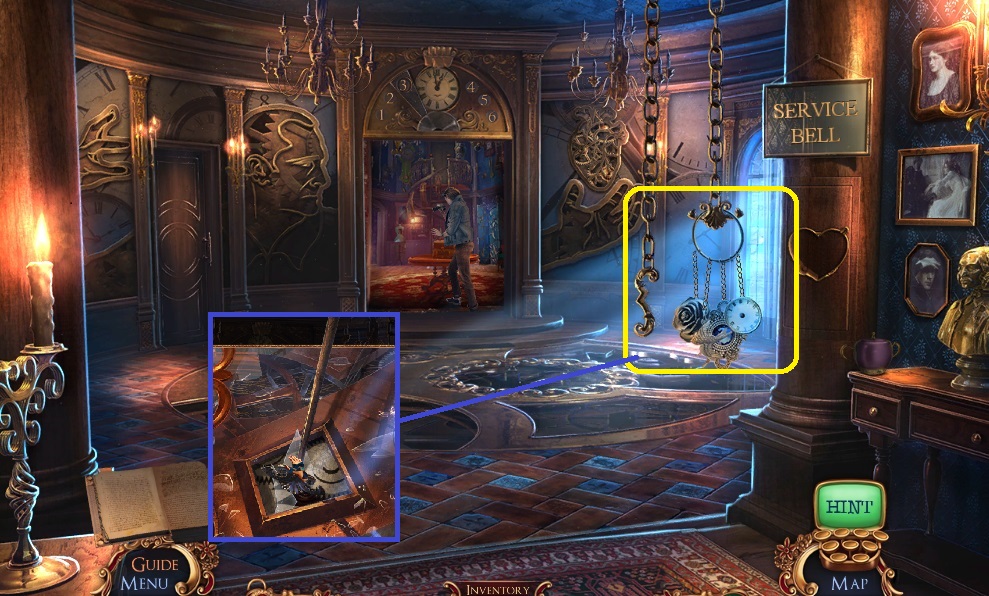 Collect the charm bracelet.
Select the sash scarf 3x's; collect the glass piece.
Click the pole.
Move to the Unfinished Room.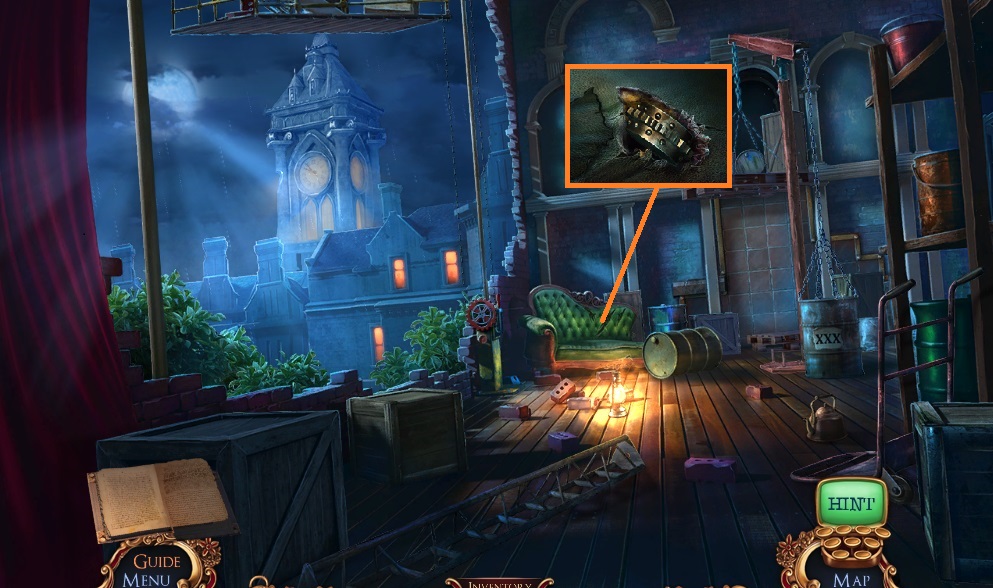 Select the glass piece; collect the cogwheel.
Move down once.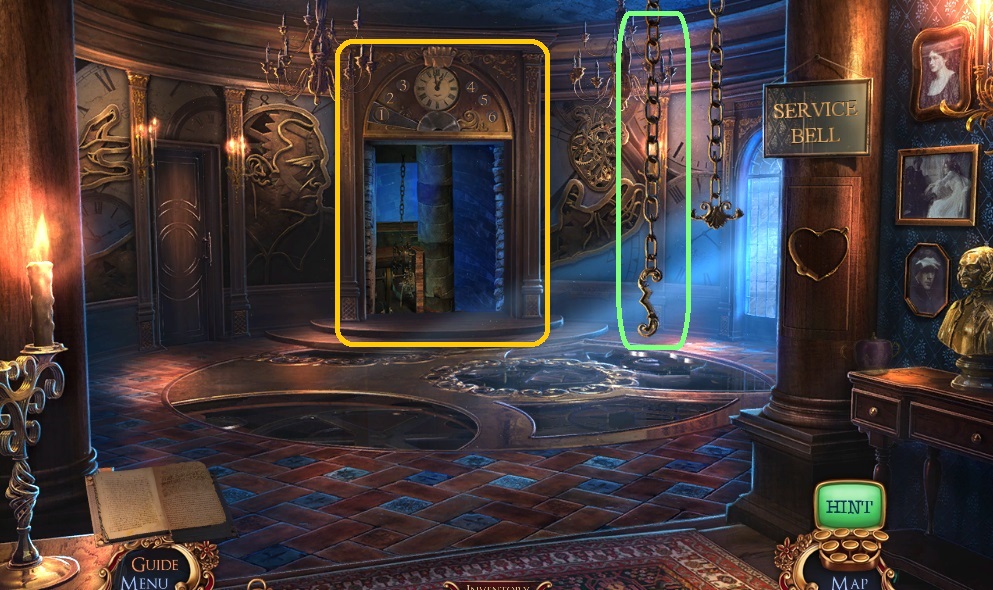 Click the chain.
Move to the Spiral Staircase.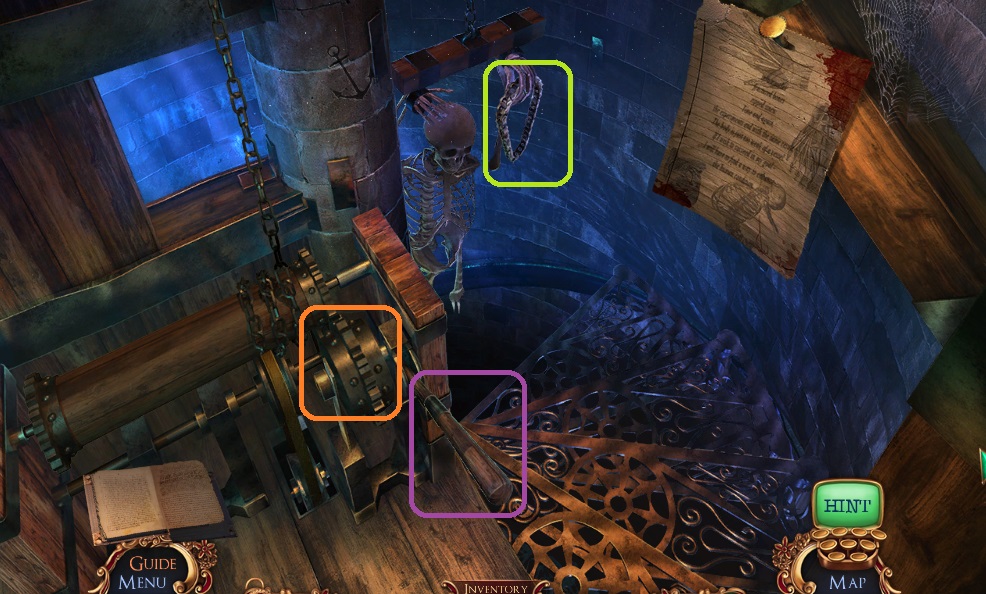 Attach the cogwheel – click the handle.
Collect the gear chain.
Move to the Unfinished Room.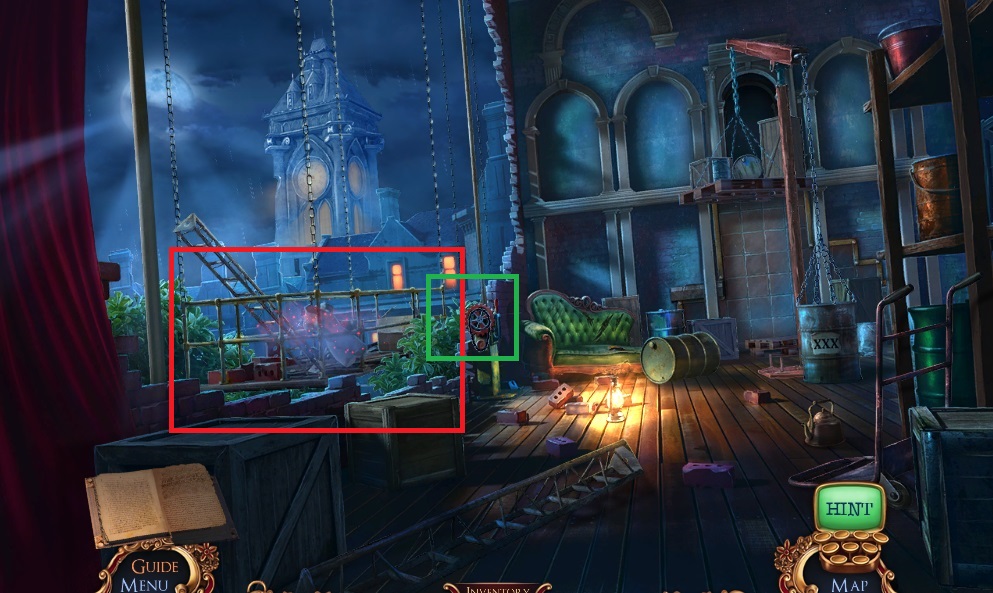 Place the gear chain to trigger a hidden objects area.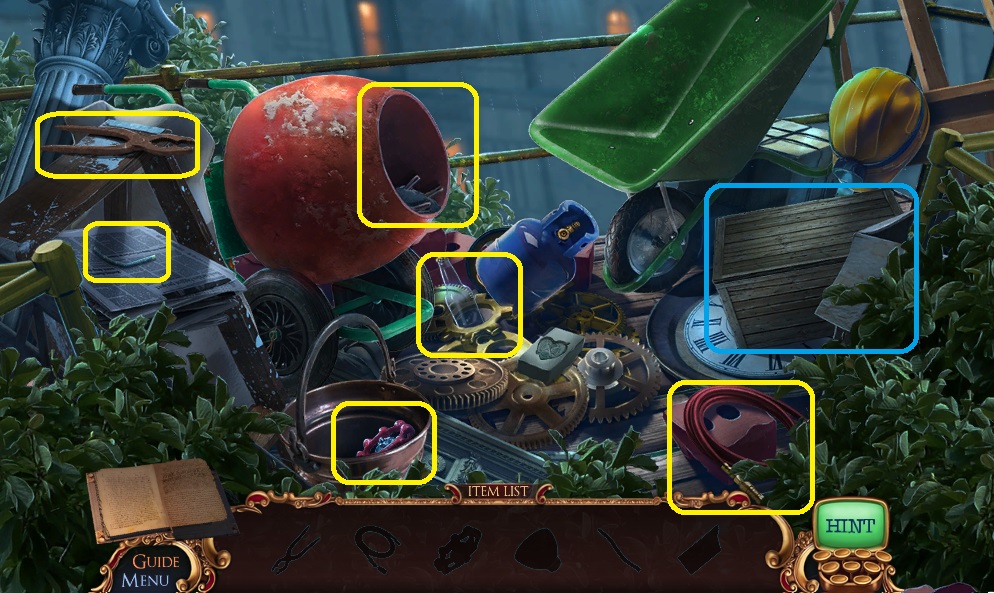 Find the items.
Collect the Huxley Medallion.
Move down once.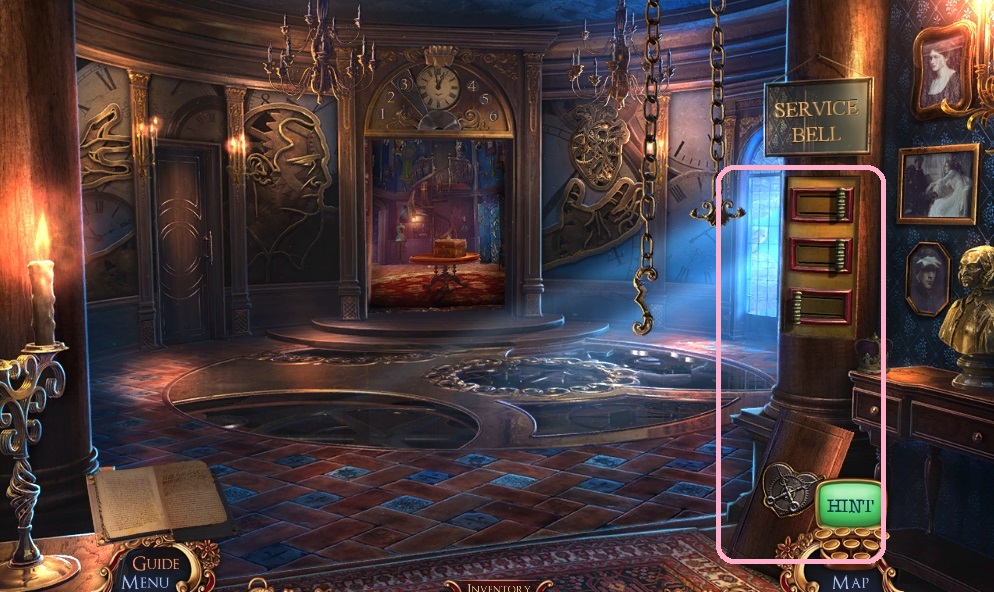 Insert the Huxley medallion.
Move into Meredith's Boudoir.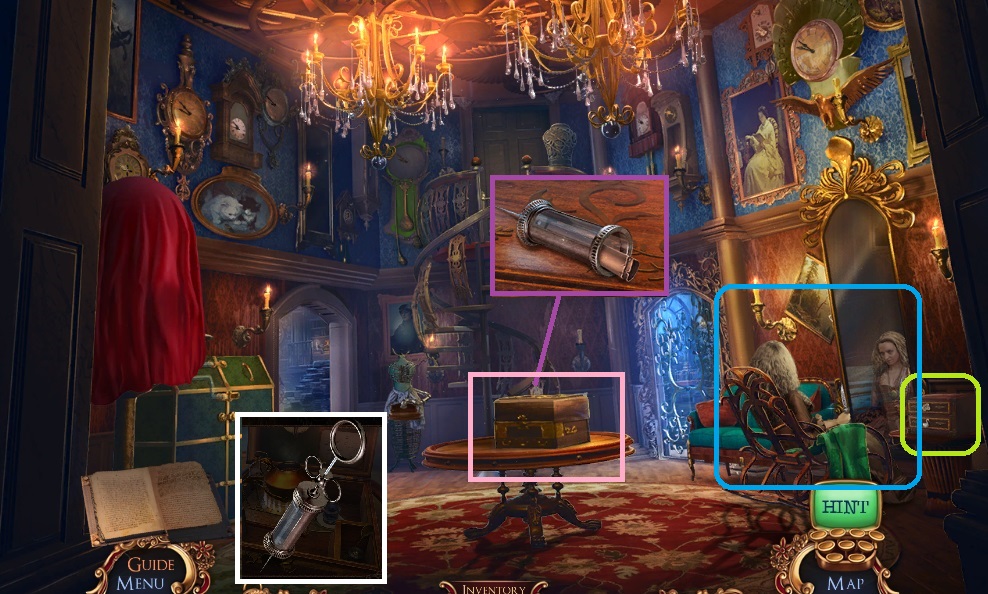 Speak to Meredith.
Click the drawer; collect the tea recipe.
Collect the syringe.
Click the case – insert the recipe.
Collect the lemon half & the tea cup.
Place the burner valve.
Read the note in the syringe & attach the top.
Move to the Indoor Garden.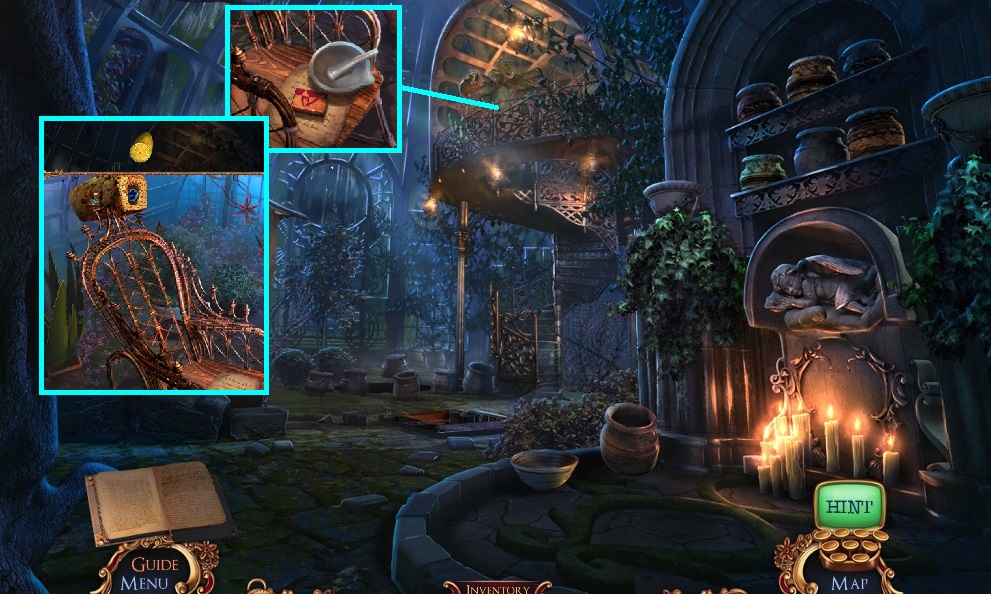 Collect the mortar & pestle & matches – read the note.
Select the lemon half to collect the crystal tear.
Move down and enter the Library.